A 24-position moving swing plate recreates course contours with 130% sharper graphics. With dual high-speed cameras, swing and ball data are captured like never before. With the Golfzon golf simulator, the game is changed.
You can challenge a friend in the next bay, play against other golfers in the next state, or play against players worldwide with the Golfzon golf simulator.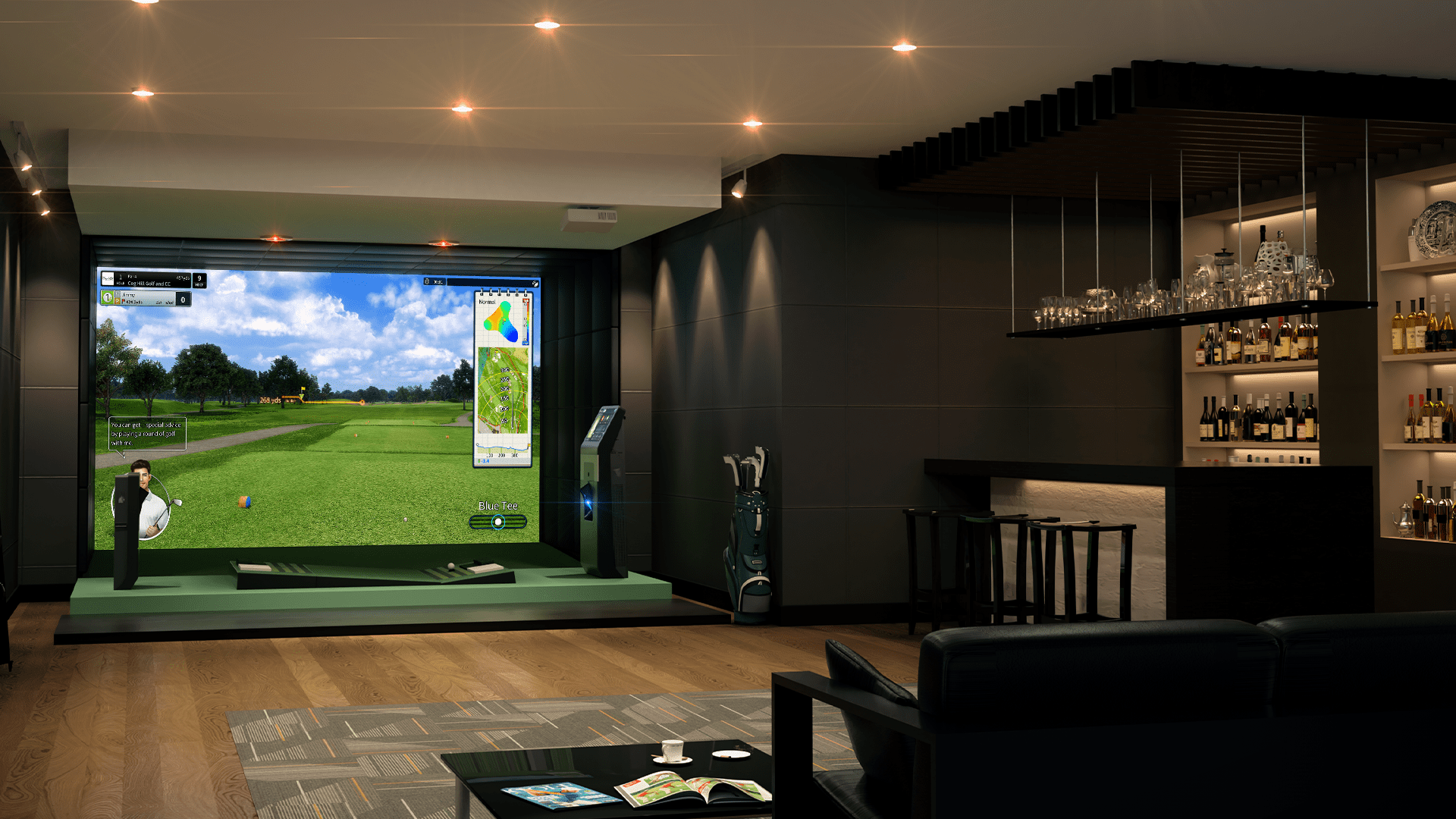 A 24-position swing plate combined with multi surface mats recreates the contours of the actual course.
A GolfzonTwoVision swing sensor offers the most accurate swing data available. Make use of the new Virtual Caddie to improve your game.